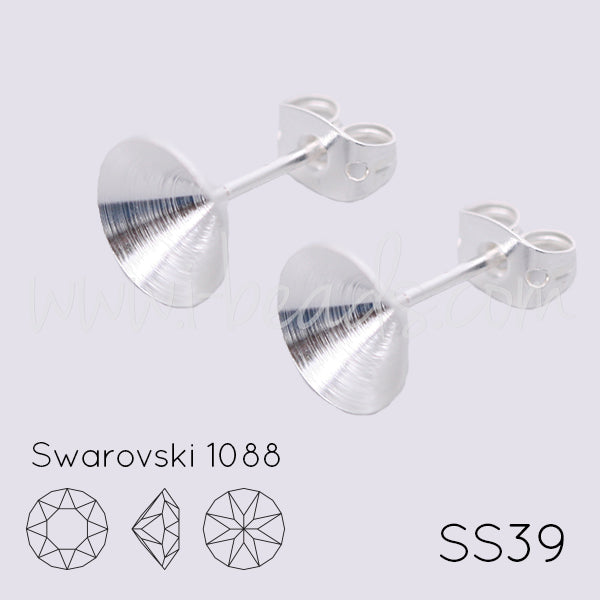 Cupped stud earring setting for Swarovski 1088 SS39 silver plated (2)
Sales unit : 2
Material : Tombak Silver Plated (0.5 micron thick)
Shape : Round
Color : Silver
Width : 8 mm
This pair of stud earring settings is especially made to fit the SWAROVSKI Round stones (or chatons) 1028 in 8mm (ss39).

Using 2 Round stones 8mm of your choice, simply add a drop of jewellery glue into the cup and place the stone inside. Leave it to dry to create a glamorous pair of earrings!

Earring backs are included. Made in EU. Nickel Free. Stones sold separately.