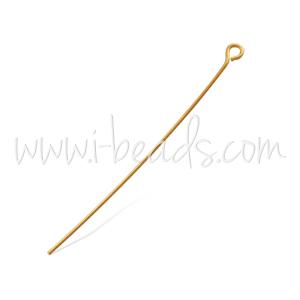 72 eyepins metal gold plated 50mm (1)
Sales unit : 1
Material : Brass Gold Plated
Color : Gold
Width : 50 mm
Eyepins are a jewellery making necessity. Eyepins are a length of bendable wire with a circular loop at one end. This loop is used as a link to join the eyepin to other jewellery components.

You can also make your own eye pins with a little wire and the Simple Loop method.


THESE METAL COMPONENTS ARE NICKEL FREE.