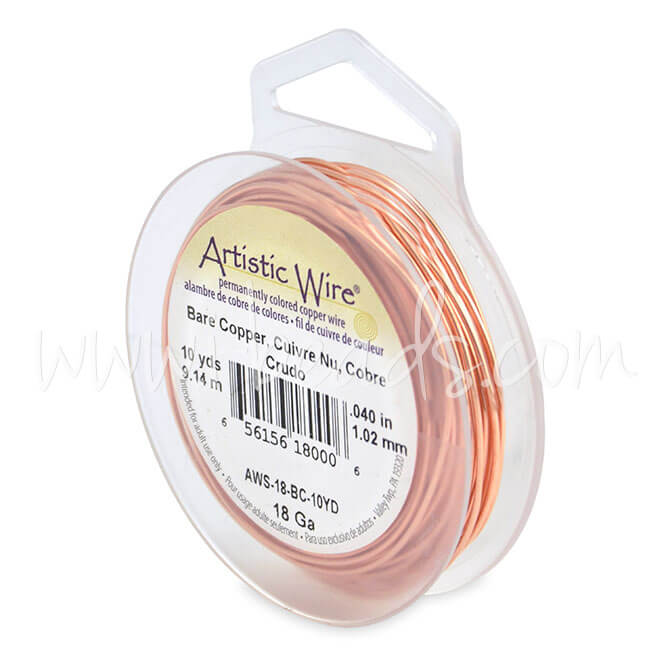 Artistic wire 18 gauge bare copper, 9.1m (1)
Sales unit : 1
Material : Copper
Color : Copper
Length : 9.1 m
Width : 01.02 mm
The Artistic wire is a permanently coloured copper wire for jewellery and crafts.

The wire has an exclusive enamel coating which is engineered to resist tarnishing, chipping, peeling and to stand up to coiling, spiral making, twisting, wrapping and other wire working techniques.

You can form Artistic Wire easily into jewellery components such as chain maille, beaded chain, jump rings, earwires, wire wrapped pendants and more.

Use our wide range of tools including round nose pliers, chain nose pliers, hammers, jigs, coilings tools and more...


Bare copper does not have a tarnish resistant coating. This wire will patina, or naturally oxidize and darken with time to provide a vintage look.