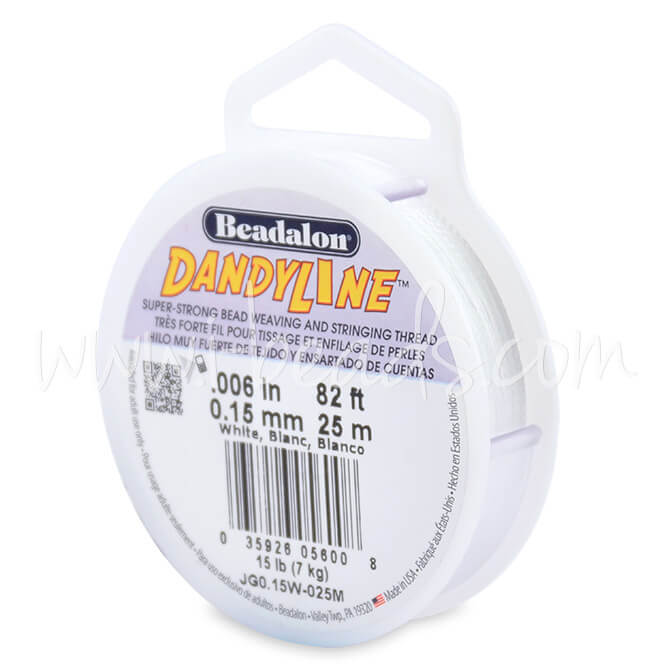 Beadalon dandyline white nylon braided thread cord 0.15mm 25m (1)
Sales unit : 1
Material : Nylon
Color : White
Length : 25 m
Width : 0.15 mm
Ideal for stitching and detailed beadwork, DandyLine is a braided thread that provides maximum strength and flexibility for any bead stringing and bead weaving project.

It is made specifically for beading using an advanced synthetic material, called Spectra®, that provides extreme softness, flexibility, and near zero stretch.

DandyLine is 100% water proof and will not stretch, and is an excellent choice for Toho Seed Beads.