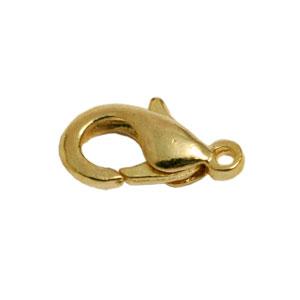 Lobster claw clasp metal gold finish 13mm (2)
Material : Metal
Color : Gold
Width : 13 mm
Every jewellery project deserves a perfect ending. As a stunning focal piece, a hidden closure or something in between, clasps are an integral part of every design.

Lobster claw clasps are self-closing, streamlined clasps. You need a jumpring or splitring if you want to attach it to a loop.


THESE METAL COMPONENTS ARE NICKEL FREE.