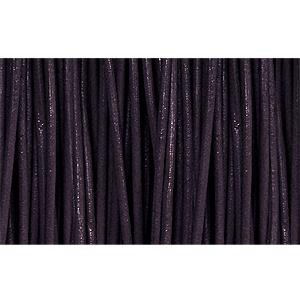 Leather cord black (1m)
Color : Black
Length : 1 m
Width : 1 mm
This gorgeous cord is made of genuine natural leather which is colour-coated.

It's great to use for necklaces, bracelets, chunky beadwork and pendants.

The cord is sold by 1 metre but if you wish to purchase more in one length, please specify this in the comments box and we will do our best to meet your requirements.