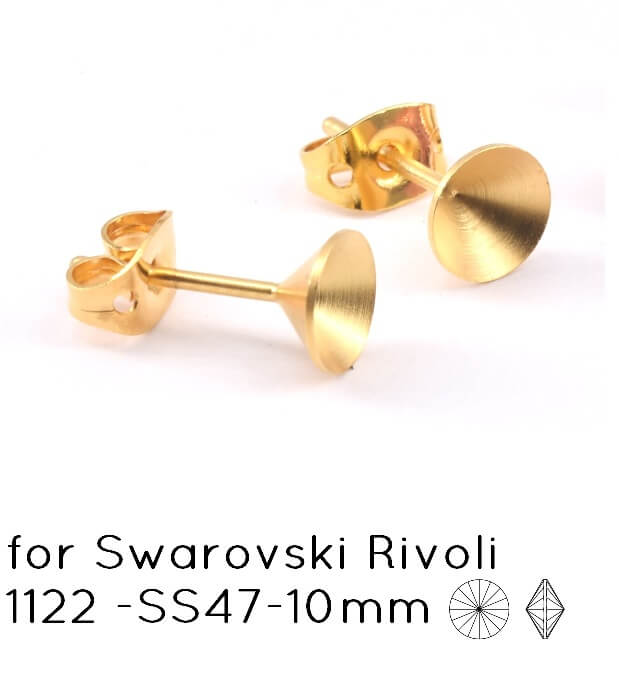 Cupped stud earring setting for Swarovski 1122 rivoli SS47 10mm Gold plated (2)
This pair of stud earring settings are especially made to fit the Swarovski Rivoli stones 1122 in 10mm (ss47).

Using 2 10mm Rivoli stones of your choice, simply add a drop of jewellery glue into the cup and place the stone inside. Create a pair of glamorous earrings in minutes!

Earring backs are included. Made in EU. Nickel Free. Stones sold separately.