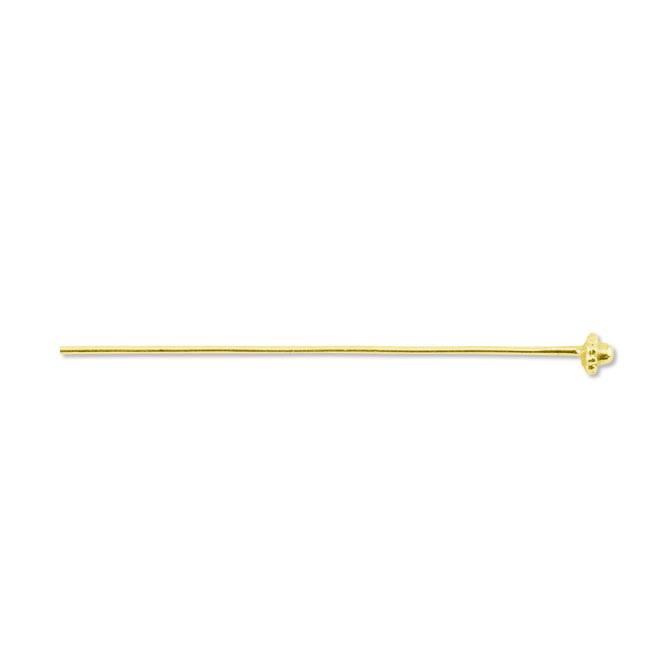 Headpins metal color gold plated with ball and flower 50mm (6)
Headpins are a jewellery making necessity. Similar to a traditional pin, they are a metal stick with a horizontal piece of metal on the end. This piece helps the beads stay on the pin. You can use them for many jewellery designs such as charm bracelets to create the dangly charms.


THESE METAL COMPONENTS ARE NICKEL FREE.